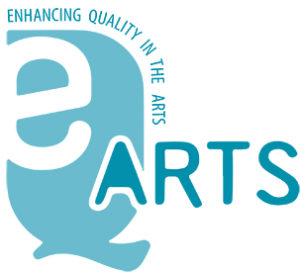 Through its activities EQ-Arts supports higher arts education institutions in the self-evaluation and enhancement of their internal quality systems to promote a strong quality culture across the higher arts education sector.
Operated and driven by a group of trained and highly experienced international peer quality experts in higher arts education, EQ-Arts co-operates with national QA agencies, is an ENQA affiliate and is on track to be registered on the European Quality Assurance Register (EQAR).
EQ-Arts is an independent foundation, originally founded by ELIA. It collaborates with the EUA and has co-operation agreements with a.o. SKVC Lithuania, the Estonian Higher Education Quality Agency (EKKA Archimedes), MusiQuE and AQ Austria.
For more information please download the General Brochure.